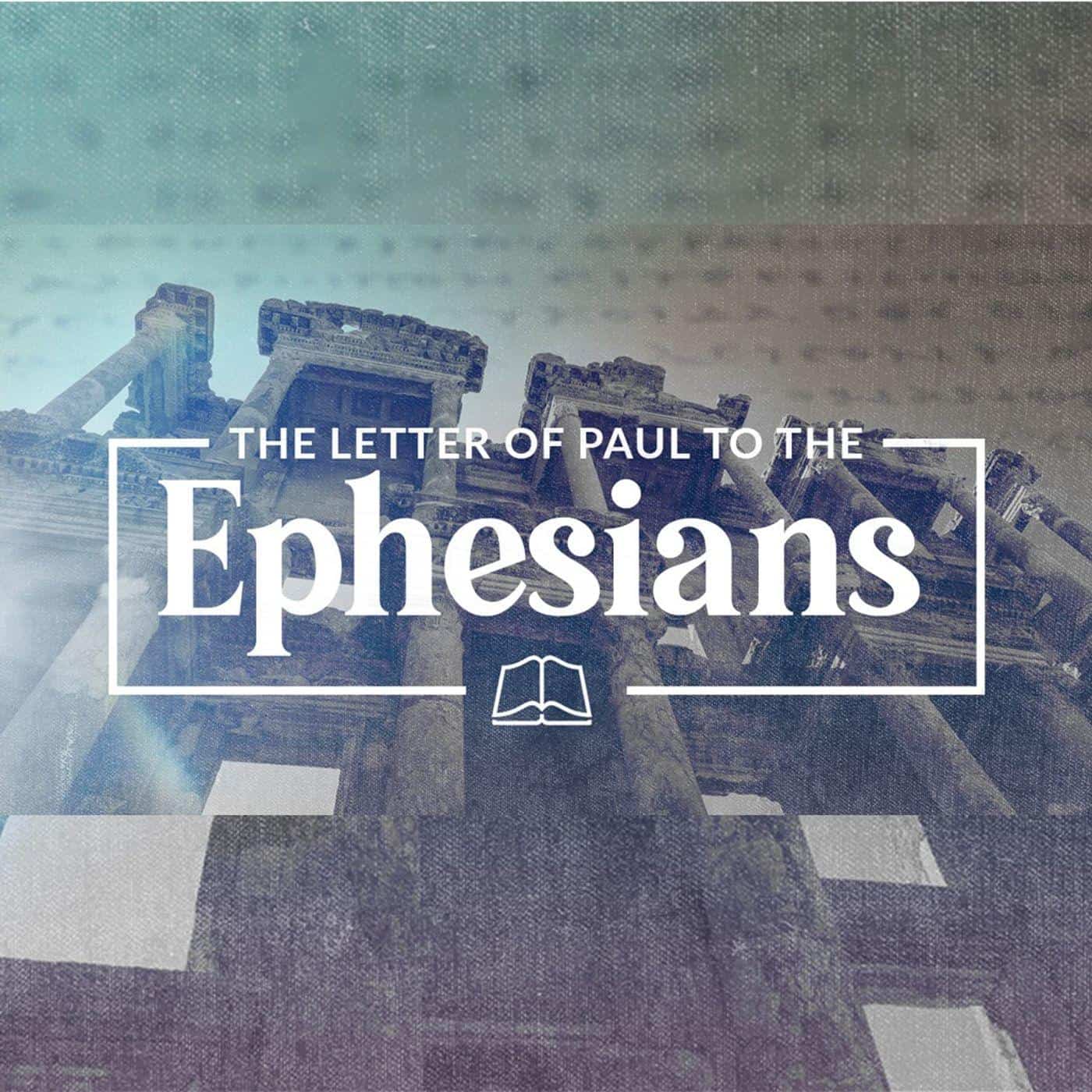 Grace Fellowship
On October 31, 1517 a 34-year old German monk had a humble plan as he posted a list of topics he wished to discuss among his fellow academics at the local university. When Martin Luther hammered his now famous ninety-five theses to the door of the church in Wittenberg, he had no idea what God was about to do. Through Luther's personal study and public teaching of the sacred Scriptures, God did a mighty work in the reformation of the church. This reformation centered around five core truths: we are saved by grace alone through faith alone in Christ alone, on the authority of the Scriptures alone, to the glory of God alone.
Today marks a joyful and humble beginning. Just like Martin Luther, Grace Fellowship will stand on the rock-solid foundation of the Word of God. Just as God took Martin Luther's plans and impacted the entire world, may God be pleased to use our humble beginning to do a mighty work for his glory.
The church's first sermon series will be on the book of Ephesians. To give some background, first century Ephesus was a large port city on the Mediterranean Sea in modern day Turkey. From the riotous chant we hear in Acts 19, "Great is Artemis of the Ephesians", we know that Ephesus was a place that had idolatry, immorality…and by God's grace, a new church!
The apostle Paul planted a church in Ephesus during his third missionary journey. Even though Paul is writing this letter from prison, Pastor Bryan Chappel states that, "Paul's vision is never more free and expansive. He writes with the enthusiasm of a father and the vision of a prophet to inspire the infant churches he must love from afar" (Chappel xvi).
This is a potent and elegant letter, touching on transcendent themes like the grace of God, the power of the gospel, and the glories of the church. But it is also a very practical letter as it teaches us how to pray, how to handle conflict, how to overcome temptation to sexual immorality, how to joyfully live out the marriage covenant, and how to do battle with the spiritual forces that rage all around us.
As we begin the book, we will focus on verses 1-2 today, and verses 3-10 next week. Let me encourage you to read through the entire book of Ephesians this upcoming week. You could even listen to it as you do chores or while you go for a run. It will only take you 20-25 minutes to do so.
In these first two verses, we will see the explanation for the name of our church, Grace Fellowship. The grace that Jesus offers us in the gospel is the foundation for our Christian lives, and the foundation for our Christian fellowship.
So the main truth we will focus on today is this: God's grace is foundational to our Christian lives.
Let me re-read the first two verses of this book:
"Paul, an apostle of Christ Jesus by the will of God. To the saints who are in Ephesus, and are faithful in Christ Jesus: Grace to you and peace from God our Father and the Lord Jesus Christ."
The Apostle Paul was commissioned by Jesus to help lay the foundation for the Christian church, and he is writing to a group of churches in the region of Ephesus.
Paul says he is writing to the saints in Ephesus, and depending on your church background, you may be a little confused by the phrase. Who are saints? Aren't they the dead people who serve the poor and reached a state of sinlessness? Well, the Bible actually says that all Christians are saints. The word literally means, "holy ones", and the good news is that Christians are holy not because of their good deeds, but because of Christ's work for them through the gospel.
As is customary, Paul begins the letter with a uniquely Christian greeting: "Grace to you and peace from God our Father and the Lord Jesus Christ" (v. 2). Let's consider that word, grace.
The New Testament was written in Koine Greek, and the word for grace is charis. This word occurs 148 times in the New Testament, and in Ephesians alone is occurs 12 times. But what does it mean?
An Anglican minister named John Stott says that the Christian church coined and spread a completely new word when they used the word grace. The common greeting in Greek was charien, which means hello or rejoice. But charis, the word for grace, is what the Apostle Paul used.
Jesus Christ did something so monumental that in the wake of his life, death, and resurrection, his people had to use new words and concepts to explain it. The apostle Paul was captivated by the grace of God. But how can we define grace? It is a rich word with several shades of meaning depending on the context, but here is a good definition.
Grace is undeserved kindness. Grace is undeserved kindness.
Now, consider with me this definition, undeserved kindness. Here is what I mean when I say that God's grace, his undeserved love and blessing, is the foundation for the Christian life.
Salvation: "By grace you have been saved" (Eph 2:5)
Set Free From Sin: "For sin will have no dominion over you, since you are not under law but under grace" (Rom 6:14)
Spiritual Gifts: "Having gifts that differ according to the grace given to us, let us use them" (Rom 12:6)
Good Works: "And God is able to make all grace abound to you, so that having all sufficiency in all things at all times, you may abound in every good work" (2 Cor 9:8).
When You Sin: "We do not have a high priest who is unable to sympathize with our weaknesses, but one who in every respect has been tempted as we are, yet without sin. Let us then with confidence draw near to the throne of grace, that we may receive mercy and find grace to help in time of need" (Heb 4:16)
When You Suffer: "My grace is sufficient for you" (2 Cor 12:9)
Purpose: "To the praise of his glorious grace" (Eph 1:6)
So the Bible teaches that salvation and sanctification and every good thing we enjoy come as an overflowing gift from the generous heart of God. Romans 8:32 says, "He who did not spare his own Son, but gave him up for us all, how will he not also with him graciously give us all things?" All praise be to God that he is a God of grace!
But often, even daily, we do not view God properly. How are you viewing God today?
Do you think you have to earn his love by your obedience and performance?
Do you think you have to maintain religious duties to be accepted by God?
When you sin, do you think you have to punish yourself or discipline yourself enough to make things right again?
Brothers and sisters, hear a better word today. When Paul is opening this letter, he wants us to know:
Our God is a God of grace!
You relate to him on the basis of his grace, not your own goodness! Through the death and resurrection of Jesus, God freely gives his love to his children.
Understanding God's grace is what changed Martin Luther's life. Before he posted his 95-theses, Luther was terrified of God. Luther knew that God is a righteous judge who will punish all sin. Luther tried to make himself perfect in order to stand accepted by God. But he knew he couldn't measure up. Under immense turmoil, he would tremble as he gave communion. What happened? He realized that God gives his people righteousness by grace, as a gift. This verse brought salvation to Luther:
"The righteous shall live by faith" (Romans 1:17).
When Luther understood the gospel of the grace of God, he said this: "Here I felt that I was altogether born again and had entered paradise itself through open gates" (Luther). God's grace truly is amazing! It transformed a lowly monk in Germany into a catalyst for worldwide revival, and it transforms the humble and needy, even here in this room today. Brothers and sisters, we are righteous, acceptable to God, by faith in Jesus Christ. This is why God's grace is foundational to our life.
How can we apply this glorious truth to our lives? I have three words for our application today. Our first word is: RECEIVE. Receive God's grace.
Receive his grace. The Bible teaches us that God is infinitely holy and just and pure, and we by our very nature and our daily actions are corrupt and defiled before him. We deserve punishment and wrath, forever.
While God would be just to punish us all immediately, God is a God of grace! Before the foundation of the world, God had a beautiful plan to bring himself the glory he deserves and to rescue the children he loves. "For God so loved the world that he gave his only Son, that whoever believes in him should not perish but have eternal life. For God did not send his Son into the world to condemn the world, but in order that the world might be saved through him" (John 3:16-17).
God in his grace sent Jesus, the God-Man, who lived a perfect life of obedience and righteousness, and died on the cross in our place as a substitute. He died for our sins. He died to absorb the wrath of God on our behalf. The punishment you deserve, the punishment I deserve for my sins, fell upon Christ.
If you have not repented of your sins and trusted Jesus to rescue you, come to him today! This is God's gift of grace to you today, to hear the good news and to have the chance to be saved and restored and to find your all-consuming joy in the One who made you. You can believe in Jesus today because he did not just die, but he rose from the dead. Jesus is alive and he is able to save you. So believe in him today, and heed the warning from the verses right after John 3:16:
"Whoever believes in him is not condemned, but whoever does not believe is condemned already, because he has not believed in the name of the only Son of God" (John 3:18).
 Receive God's grace.
When you receive God's grace, you become a saint, a holy one. What grace! Me, sinner though I am, a saint! And when you receive God's grace, you have peace with God. You are no longer an enemy of God; the war is over. You have actual peace in your relationship with God.
And this brings us to our next word of application: REST. When you receive God's grace, you then rest in his grace. We never move beyond his grace.
Rest in God's grace! Enjoy the acceptance of God that you have in Christ. God loves you not because of who you are or what you do, but he loves you because he is a God of grace who sent His Son for you. God loves you not because you have a clean past or because you didn't sin this weekend, but he loves you because he is a God of grace and he has given his very Son to bring you into relationship with him.
And so, brothers and sisters, every morning when you wake up, by faith you can hear your Heavenly Father saying to you: "Grace to you and peace", my dear child.
Every evening, as the cares of the world creep in, by faith you can hear the Lord Jesus Christ say tenderly to you: "Grace to you and peace", my love.
 And when you sin, by faith you can hear the gospel message ring out strong and clear: "Grace to you and peace."
Dear ones, this is who we are. We are those who have received God's grace and who daily rest in his grace.
Our core group has been meeting since August to pray and study the biblical pillars of the church plant: Faithful, Loving, and Sending, by the Power of God. We've seen that God has his good hand of grace upon us here at Grace Fellowship. Let me share some evidence of grace with you:
Core group: uniting to pray, to serve, to consider membership
You being here on our first day
All you see: chairs, air filtration system, pulpit: Gifts
Churches: PBC, FBCES, Encounter Life
Franklin House—graciously approaching me
Opportunities to share the gospel on Sewanee's campus
"For from his fullness, we have all received, grace upon grace" (John 1:16).
I've explained why we chose the word Grace to be in the name of the church. But what about Fellowship? When sinners taste the grace and loving kindness of the Lord Jesus, they find themselves in a new family: the local church. In the church, we have the sweetest fellowship.
Imagine the camaraderie of soldiers gathering together to be equipped in the only great world mission.
Imagine the warm affection of family gathering around the Thanksgiving dinner table.
Imagine the unconditional love and support of a community made up of people who all treasure the same thing: Jesus Christ.
In the early church, it was a beautiful fellowship characterized by the word devotion:
 "And they devoted themselves to the apostles' teachings and the fellowship, to the breaking of bread and the prayers. And awe came upon every soul, and many wonders and signs were being done through the apostles. And all who believed were together and had all things in common. And they were selling their possessions and belongings and distributing the proceeds to all, as any had need. And day by day, attending the temple together and breaking bread in their homes, they received their food with glad and generous hearts, praising God and having favor with all the people. And the Lord added to their number day by day those who were being saved" (Acts 2:42-47).
Therefore the name: Grace Fellowship. The grace of our Lord Jesus Christ gives us sweet fellowship with God and with our brothers and sisters in the local church.
The third and final word for application for our response to God's grace is: THANK. Thank God for his grace toward you.
What else can we say to a God who set his love on us, who made us, who sent Jesus for us, who forgives us, who grows us and sustains us and strengthens us, all by his grace? We thank him!
My sweet wife Lindsey inspired me years ago to start a thankfulness journal. Daily before bed or weekly on Sundays, think back to the evidence of God's grace in your lives, and give God thanks for all he is doing. It is amazing how thankfulness will transform you.
Five hundred and four years ago, Martin Luther had no idea what God was about to do. Those hammer strokes on the church door are still resounding today. He faced great opposition, even the threat of burning at the stake. But he persevered by looking in faith to the God of all grace.
By faith in my gracious God, I see an amazing opportunity before us today. I see an opportunity for God's people to breathe life back into this city by sharing the gospel to those who are perishing. I see an opportunity for students to live set apart for their Savior on a campus that wants you to conform to the spirit of this age. I see an opportunity for all of us not waste our lives but to live for the Great Commission: "Go make disciples of all nations" (Matthew 28:19).
I have one more word for you. This word summarizes our previous three (Receive, Rest, Thank). I pray it summarizes our church. What word is it? JESUS. Receive Jesus; Rest in Jesus; Thank Jesus. Our goal is the glory of Jesus Christ, the one who shed his blood to give us the greatest gift of grace: himself. Brothers and sisters, with the risen and reigning Christ let's walk the hard road of planting this church together. In doing that, we will join the mighty chorus singing the beautiful name of Jesus for all eternity.
Pray with me.